Now that lockdown seems like a lifetime ago and wedding postponements are a thing of the past, we can laugh about it right? Okay, maybe not; but if you're a postponed couple (boo for you btw), and want to bring some light to the situ, poke some fun at lockdowns…and Boris bloody Johnson, then here are a few funny ideas to bring a nod to your postponement:
A Piñata
Party On Stationery…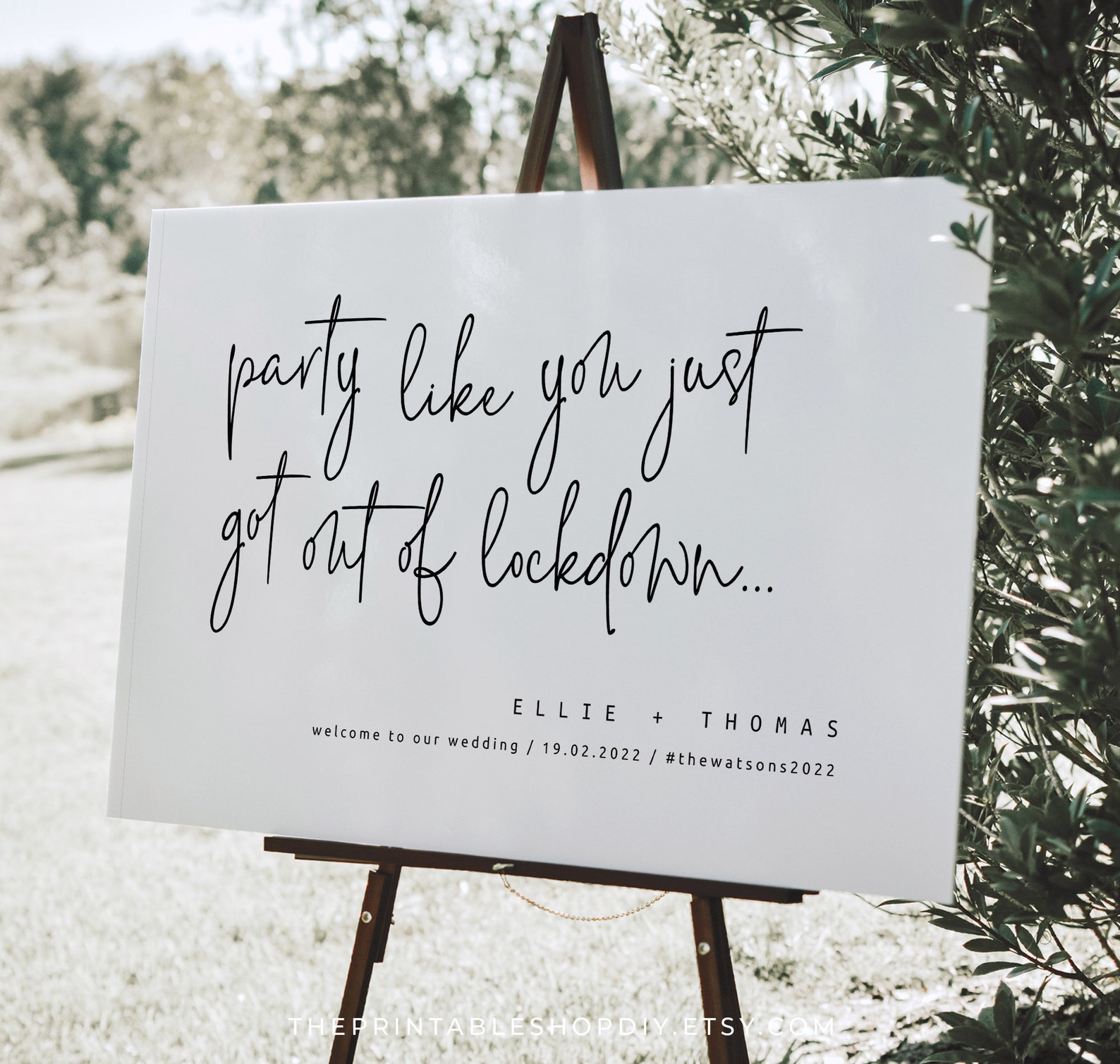 A Custom Neon Sign
Or a few off the shelf…

A Cake Topper
One of my clients had something similar at their wedding last July…
Of course, this is all to be taken with a pinch of salt and really only works if your wedding was postponed because of Covid.
Whilst there are loads more ideas out there, like personalised masks and LFTs as favours, tread carefully and make sure it's in keeping with your wedding. I'd be hesitant to take it any further, but it's definitely time to celebrate you getting hitched once and for all.
Please email any hellos or enquiries to laura@devinebride.co.uk